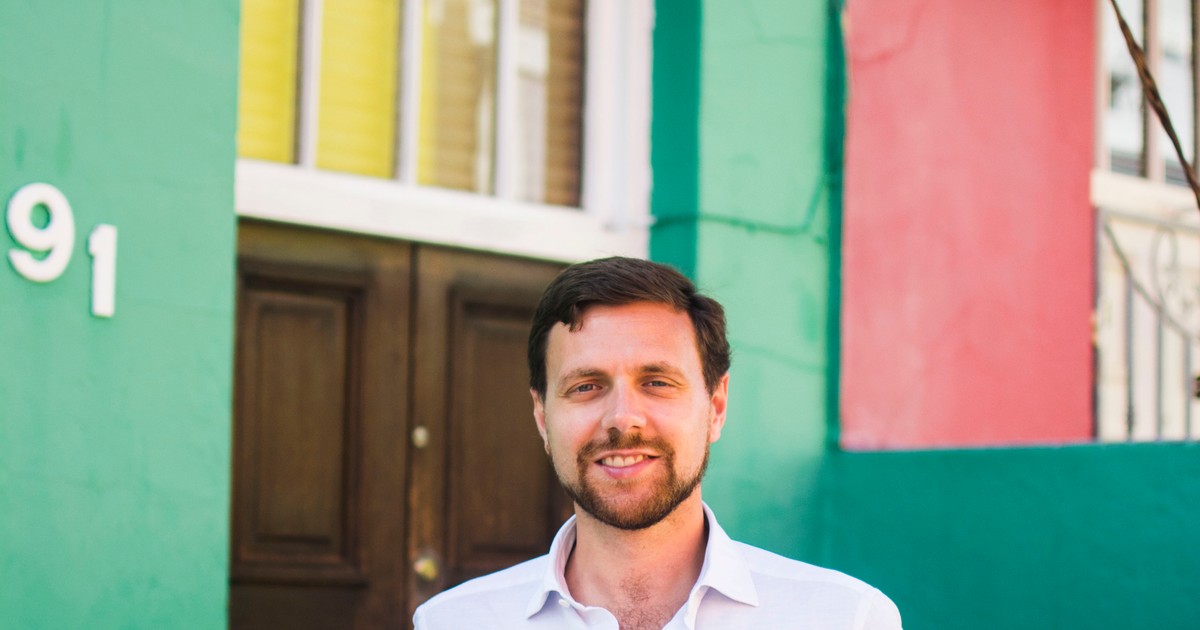 Timothy Nuy discusses Finclusion's mission to end debt traps by providing sustainable installment loans to more Africans
Enjoy the interview with Timothy Nuy.
BI Africa: It's nice talking to you, Mr. Nuy. For the benefit of those who may not know you, please introduce yourself and what you do at Finclusion.
Timothy Nuy: I started working in Africa with a German company called Africa Development Corporation. It is an investment banking group with operations across Africa. We have invested in BancABC in Southern Africa and Unity Bank in Nigeria. And in 2014 we sold ADC to Atlas Mara. From there, along with the shareholders who had invested in ADC, I joined a micro-lender called GetBucks (later MyBucks) in 2015. Between 2015 and 2018, we built this company from South Africa and the Kenya to 12 other countries. In 2018, I disagreed with the founders on how the company should be run and where the company should go, so I made the decision to start Finclusion.
At Finclusion, we believe in bridging the credit gap in Africa, by concretely creating sustainable financial services on the African continent. Emphasis is placed on making our loans productive for small business, education, home improvement, and more. And in doing so, we position ourselves between the nano-lenders, which offer small loans, and the banks, which offer larger loans.
One of the ways we differentiate ourselves is by ensuring that we repay loans very quickly, because we provide people with essential financial services that they can use thanks to infrastructures adapted to the phases in which our consumers find themselves.
We operate in South Africa, Kenya and Tanzania.
BI Africa: As you know, access to finance is one of the biggest challenges facing small businesses in Africa. Tell us more about how your business is helping solve this specific issue.
Timothee Nuy: What we focus on is affordability first. Thus, we make sure to give loans to people who can afford to repay them. We also offer the possibility of staggering repayments to make the conditions more comfortable for our customers. This is why the installment loan is important.
Our credit scoring system consumes all the data we can get – Data analytics is where we stand out the most. By successfully accessing bank account or mobile money information, we use this information to calibrate income spending and then make the best possible credit decisions.
BI Africa: How does your interest rate compare to that of commercial banks?
Timothee Nuy: Our interest rate is approximately 56% including all associated fees and costs. We sit at a lower level without the associated costs, fees and expenses.
BI Africa: To a large extent, FinTechs have helped bridge Africa's financial gap. And their work was made possible by the funding they received from investors. Unfortunately, there has recently been a significant downturn in venture capital funding in the African startup ecosystem. And it has raised concerns about whether FinTechs can continue to do their job effectively.
So I want to get your opinion on this. Do you think the slowdown in venture capital funding is a significant threat to African FinTech?
Timothy Nuy: People "who are going to struggle" have tried to "fake it until they make it", as they say. Those who run exceptional businesses will do just fine.
Investors will continue to fund good FinTechs in Africa. They will also become much more diligent in deciding which startups to invest in, so there is no need to worry.
If your FinTech solves real problems, capital will be available to help scale your business.
BI Africa: Finclusion recently raised some capital which I think helps you facilitate your business activities. Do you plan to raise more capital soon?
Timothee Nuy: We raised a good part of the debt. We are continually building additional capacity because ultimately the more we raise, the stronger our market trajectory. No capital increase has been confirmed for the moment. That said, I think we will announce additional capital increases later this year.
BI Africa: In your opinion, what will be the "next thing" in the African FinTech space in terms of innovation?
Timothy Nudey: For me, the loan is always a big thing because that's where the big opportunity is; I'm pretty excited about it. Another area where I think we will see significant recovery is the increased adaptability of mobile money on the African continent.
BI Africa: Recently, African "TelCos" have also positioned themselves as major players in the mobile money industry. Do you think this will create saturation in the business and possibly increase competition? And is your business ready for the competition?
Timothy Nuy: We have excellent knowledge of credit. I think we are better than most players at scoring/assessing credit. This will continue to help us drive growth.
But that aside, I think the competition in the African fintech space is positive. There is such little credit penetration today that the more people push credit and educate the public about credit, the better it is for inclusion.
Ultimately, we need more credit available to all Africans.
BI Africa: How is your Finclusion business positioning itself for the next phase of growth in the African FinTech space?
Timothee Nuy: We see ourselves as the provider of essential financial services solutions, adapted to our needs. We want to continue to provide customers in low to middle income brackets and the middle class with reliable, world-class financial services.
For now, we'll focus on loans. But over time, we plan to diversify into savings and other services. Sustainability is fundamental to us.
BI Africa: Earlier, when you mentioned some countries where you currently operate, I didn't hear you say Nigeria. So, currently, in which other African countries do you plan to develop next?
Timothee Nuy: At the moment, we are focusing on East Africa. Apart from the countries I mentioned, the next country we will probably expand to will be Uganda.
We want to consolidate our efforts in East Africa first before we start looking to West Africa and other markets. I think there are huge opportunities in Nigeria. But again, many people are trying to solve the challenges that the Nigerian market presents.
In financial services, scale matters a lot. So we had to decide which market to enter first. And that's why we're quite bullish on Uganda.
We are ultimately excited to transform Africa one country at a time and provide people with sustainable installment plans. Moving from nano-loans to installment loans is important because it helps us move away from debt traps, towards a more sustainable lending model.