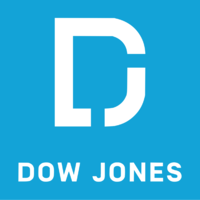 The FTSE drops at the start of the session; British American Tobacco among a handful of risers
The FTSE 100 falls at the start of the transaction; British American Tobacco among a handful of risers
09:28 GMT – The FTSE 100 index fell 0.9% to 7603.93 in early trading, following wide declines in equities in Europe on the prospect of a faster rise in US interest rates after data data showed that US inflation hit its highest level in four decades in January. "US equities have been hit by a wave of selling that should spread to European markets," IG analysts said, adding that further losses are expected on Wall Street when US markets open. Large losses leave only a small list of rising stocks. British American Tobacco rose 0.5% after an upbeat trade update and news of a takeover of up to £2bn, while peer Imperial Brands rose 0.4%. Mining company Antofagasta gained 1.3%, while consumer goods giant Unilever rose 1.5% after steep falls on Thursday.

 
Companies News: 
Tate & Lyle Q3 performance in line with expectations for continued demand
Tate & Lyle PLC said on Friday it performed in line with expectations in the third quarter of fiscal 2022, boosted by continued strong demand for its new products.
—
British American Tobacco launches buyback program of up to £2bn, pre-tax profit up in 2021
British American Tobacco PLC said on Friday it was launching a share buyback program of up to 2 billion pounds ($2.71 billion) and that 2021 pre-tax profit had increased after recording lower costs.
—
Omega Diagnostics to raise up to £7m to fund growth of health and nutrition unit
Omega Diagnostics Group PLC said on Friday it was raising up to 7 million pounds ($9.5 million) via a share offering, as first announced on Thursday, and will use the money primarily to boost the growth of its health and nutrition activities.
—
Facilities by ADF sees its 2021 revenue, adjusted Ebitda, ahead of views
Facilities By ADF PLC said on Friday it expects 2021 revenue and Adjusted Ebitda to beat market expectations.
—
MyCelx Technologies Says 2021 Revenues Grow and Demand Higher in 2022
MyCelx Technologies Corp. said Friday it expects 2021 revenue to have picked up and sees higher demand in 2022, driven by higher oil prices.
—
Victrex Q1 revenue increased, full year expectations unchanged
Victrex PLC said on Friday revenue grew 9% in the first quarter of fiscal 2022 and its full-year expectations were unchanged at this early stage.
—
Lancashire Holdings moved to 2021 pre-tax loss on weather and big loss events
Lancashire Holdings Ltd. on Friday announced a swing to a pretax loss for 2021, blaming weather and large loss events, despite higher gross premiums written.
—
TP Group will book up to £18.5m of costs in its 2021 accounts
TP Group PLC said on Friday it expects to book up to 18.5 million pounds ($25.1 million) of costs in its 2021 accounts over old contracts in its maritime business, as well as write-downs of assets.

 
Market Talk: 
Sell-off in US Treasuries pushes UK 10-year gilt yield above 1.5%
09:33 GMT – UK borrowing costs are rising at the same pace as those in the US after better-than-expected US inflation data on Thursday prompted investors to dump bonds. Official data showed that US inflation hit a 40-year high in January, with prices rising 7.5% from 2021. The resulting strong sell-off in US Treasuries has pushed the yield on Britain's benchmark 10-year government bond, or gilt, above 1.5%. It last trades at 1.536%, after closing Thursday at 1.521%, marking a daily gain of 10 basis points and the highest level since November 2018, according to Tradeweb.
—
UK cost of living crisis could slow BoE tightening process
08:38 GMT – A slowdown in the UK's growth outlook is one reason policymakers may want to apply less tightening than markets currently expect over the next few months, the market economist says developed from ING, James Smith. The Bank of England is on track to raise rates at its next two meetings, in March and May, but the effects of the cost-of-living crisis on consumer spending and economic growth could put the pace on hold. tightening process thereafter, he says. "Disposable income is expected to decline significantly this year due to tighter fiscal policy and, to a greater extent, higher inflation," ING said.
—
Tate & Lyle 3Q looks reassuring
0842 GMT – Food and beverage ingredients supplier Tate & Lyle's third quarter business update is positive and reassuring, Jefferies said. Its share price is expected to benefit from a strong revenue performance in restoration solutions, an increase in pre-tax earnings guidance for 2022 and a separation of the company into two businesses, which is expected to be completed in March, according to the bank. Jefferies has a buy rating on the stock and a price target of 775 pence. The shares are up 8.4% at 748.0 pence.
—
UK economic growth set to weaken amid squeezing household incomes
0816 GMT – The 0.2% drop in UK GDP in December due to Omicron is expected to reverse as soon as Covid-19 cases fall, but growth will be subdued over the coming months amid compression income, said Paul, chief economist at Capital Economics in the UK. Dales says. The economy likely contracted again in January, but real-time data suggests activity picked up from the middle of the month, he says. However, a 2% drop in real household disposable income due to higher prices and taxes in April is expected to dampen economic growth, Dales said. "With soaring inflation, we doubt that. [lower growth] will prevent the Bank of England from raising interest rates by 0.50% to 1.25% this year and possibly 2.00% next year," he says.
Contact: London NewsPlus, Dow Jones Newswires; Write to Sarka Halas at sarka.halas@wsj.com
(END) Dow Jones Newswire
February 11, 2022 05:05 ET (10:05 GMT)
Copyright (c) 2022 Dow Jones & Company, Inc.