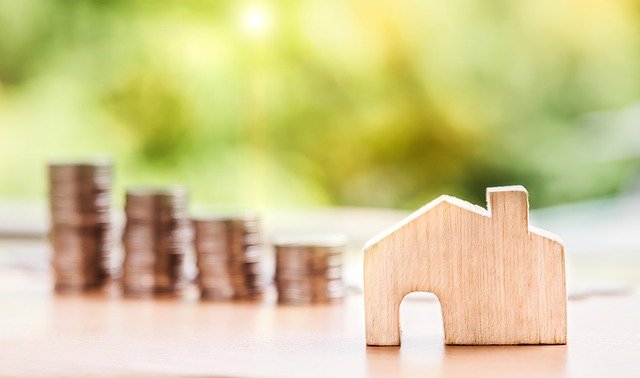 Property prices 'have begun their gradual return to earth'
The housing market is showing further signs of slowing as households face pressure on their finances.
Halifax reported yesterday that house prices rose last month at the slowest growth rate since the start of the year.
The average price of a property hit a new record high of £289,099, up 10.5% year-on-year.
Russell Galley, Halifax's chief executive, said: 'Despite the very real cost of living pressures that some people are experiencing, the imbalance between supply and demand for properties remains the main reason for the continued rise in house prices. .
"However, the housing market has started to show signs of cooling. Mortgage activity has started to decline and, coupled with the inflationary pressures currently on household budgets, it is likely that activity will start to slow.
The Halifax survey accurately reflects what many real estate agents are seeing in the field.
Tom Bill, head of UK residential research at Knight Frank, said: "House prices have begun their gradual return to earth as the cost of living squeeze tightens, mortgage lenders withdraw their products the cheaper and the supply of housing increases as owners feel that prices are skyrocketing. .
"The trigger for this much-needed rebalancing between supply and demand appears to have been the Bank of England's base rate hike to 1% and the grim language it used to describe the economic outlook."
But while the curbs will be applied, low unemployment means the housing market "shouldn't come to a screeching halt", according to Bill, with Knight Frank expecting single-digit growth by the end of this year..
Jeremy Leaf, owner of a North London estate agency, agrees that the cost of living crisis and successive interest rate hikes are finally having an impact on the housing market.
"Prices continue to rise but not as rapidly as a few months ago and activity is slowing down," he said.
However, Leaf said a major correction seemed "unlikely" due to the imbalance between supply and demand in the market.
Nicky Stevenson, Managing Director of Fine & Country, commented: "Yearly house price momentum may finally cool amid rising inflation, rising borrowing costs and war in Europe. .
"In this uncertain economic climate, there is a sense that the housing market is at a crossroads, with future gains unlikely to match the huge spikes seen over the past 12 months.
"While existing owners remain very keen to trade, the supply crisis that has driven record growth in recent years is slowly starting to ease.
"As the imbalance between supply and demand continues to narrow, annual gains are expected to ease further in the coming months."