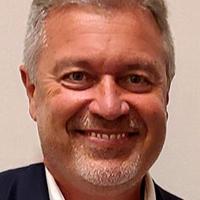 Progress – Wise County Real Estate | News
By MIKE STILL
WISE – Wise County continues to present a good real estate market for people and businesses looking to locate in a rural area, according to County Revenue Commissioner Doug Mullins Jr.
After a recently completed reassessment of various commercial, agricultural, industrial and residential properties in the county, Mullins said property values ​​increased by an average of 3%. Residential properties saw the bulk of the increase in values, he said.
"We've had a seller's market, and we haven't seen that since 2009," Mullins told county officials in January. "And we've seen inflated sales in recent months, but it's a local bubble that won't sustain."
Nearly two months after that presentation, Mullins said international and domestic shifts could signal a shift in this market in the months ahead.
"My evaluators and my team could not have anticipated the events of the past few weeks," Mullins said, as the United States grapples with rising inflation and the Ukraine crisis, "but we anticipated that it there was a bubble in the real estate market in the area that is not going to last.
Mullins said it's too early to see what inflation is doing to the county's housing market and values, although there have been sales at assessment-determined values. Wise County will see about $300,000 in new property tax revenue this year from reassessment, and it has credited its internal reassessment staff with a process that has yet to be appealed in the 28 000 parcels examined.
"Wise County's reassessment team is considered one of the most credible in the Commonwealth," Mullins said. "Our valuation has captured about 98% of property values ​​in our market, and I think values ​​have stabilized over the past few months compared to 15 months ago."
Wise County and much of southwestern Virginia are still attractive to those who have considered moving to rural areas, Mullins said. This attraction grew earlier as telecommuting became more widespread.
"Out-of-state buyers recognize they have more buying power here," Mullins said. "Potential buyers see this market as an opportunity to get more square footage and structure than their current market. We've spoken to out-of-state buyers who are excited to purchase property from $250,000 in Wise County with sufficient square footage, claiming that a comparable property in their respective markets would have cost at least 50% more.
Signals in recent weeks that the Federal Reserve might start implementing interest rate hikes could affect that market demand, he added.
"While we don't have enough sales data to see how property values ​​are affected, we do see inflation impacting auto sales, and that could be a sign of things to come. for real estate values ​​in the months ahead," Mullins said. "This applies not only to rural areas, but also to urban markets."
"It's hard to weigh the positivity of lower prices in this area versus urban markets against inflation and interest rate hikes," Mullins said. "Although the rates will not have an immediate effect on property values, buyers will face higher mortgage rates. I predict interest rates will discourage long-term buyers, but it's hard to say what impact we'll see just yet.
"The window isn't closing, but it's shrinking," Mullins said of borrowing rates. "It's over."