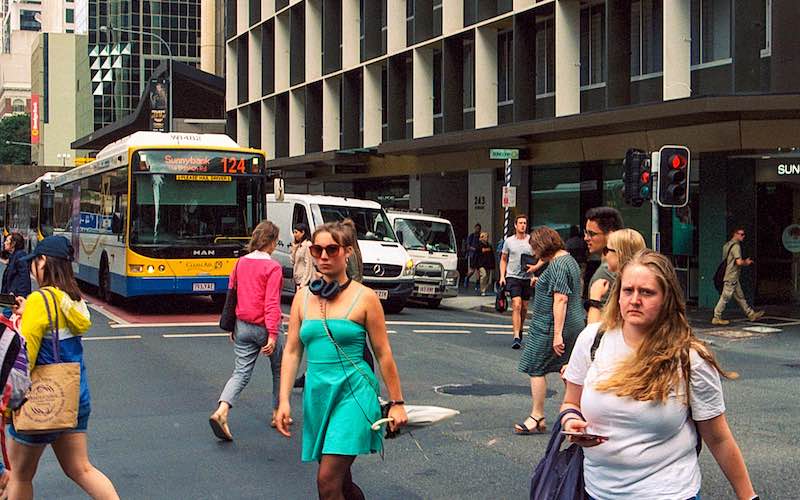 Mortgage growth slows as rate hikes take effect
RBA data shows credit growth slowing amid rate hikes and inflation fears.
Annualized growth in housing credit has remained at 7.9% for three months now – still high by historical standards, but not as fast as six months to a year ago.
For homeowners, the pace slowed slightly, from 9.0% in April to 8.9% in May.
Investors made up for the shortfall with annualized growth reaching 6.1% in May, compared to 5.8% in April.
The 6.1% figure is the highest since January 2016, before regulators restricted interest-only loans in 2017.
Other loans to individuals continued to decline, down 2.8% at an annualized rate in May – the last positive point dating from September 2015 (+0.4%).
Westpac economist Andrew Hanlan said home loan growth is likely to have peaked.
"A policy reversal is now underway…the policy tightening will dampen demand for credit. On the housing side, there are already tentative signs that this policy reversal is starting to bite," Mr. Hanlan.
The record spike in housing credit growth coincided with the Reserve Bank's policy rate being hiked by a quarter of a percent in May and half a percent in June.
Many lenders have been quick to pass on rate hikes in full to variable mortgage rates, and the RBA estimates that a two percentage point rise in the cash rate could send home prices down 15%.
AMP Capital's senior economist, Diana Mousina, said the rate hikes had dampened Australians' appetite for home loans.
"The RBA would be delighted if its monetary policy changes had the desired impact, although the central bank would still need to tread carefully not to crush the consumer if it is to avoid a severe slowdown in growth," Ms Mousina said. .
Slowing economic growth and high inflation are called stagflation.
Data from a recent census shows that 37% of households have a mortgage, while less than a third own their home – homeownership rates have been falling for 30 years.
Economists at AMP Capital predict a 10-15% decline in home prices through 2023.
"A decline in house prices is negative for consumer wealth (housing accounts for 65% of total wealth) and therefore for consumer spending due to the impact of the 'wealth effect' "said Ms. Mousina.
CoreLogic's home price index recorded the second straight month of decline, down 0.6% nationally in June.
This was led by Sydney, down 1.6% on the month and 2.8% on the quarter.
Melbourne also fell 1.1% and 1.8% respectively.
This is reflected in consumer confidence data, which is experiencing a recession-like outlook although there is no recession yet.
Moody's Investors Service says this is a global problem.
"Global credit conditions have turned more negative and will be tighter for the remainder of the year amid rising borrowing costs, the prospect of a protracted military conflict between Russia and Ukraine, 'significantly slower growth in the global economy, soaring energy and commodity prices, further supply chain disruption and increased financial market volatility,' said Elena Duggar, Managing Director credit strategy.
However, the pressure on housing costs is expected to continue, even with falling house prices – Moody's research has found that nationwide house prices are expected to drop 18.3% to offset the additional costs an RBA cash rate of 1.85%.
---
Photo by Harrison Astbury
The entire market has not been taken into account in the selection of the products above. Instead, a reduced portion of the market was considered. Products from some vendors may not be available in all states. To be considered, the product and price must be clearly published on the product supplier's website. Savings.com.au, yourmortgage.com.au, yourinvestmentpropertymag.com.au and Performance Drive are part of the Savings Media group. In the interest of full disclosure, Savings Media Group is associated with Firstmac Group. To learn how Savings Media Group handles potential conflicts of interest, as well as how we are paid, please visit the website links at the bottom of this page.