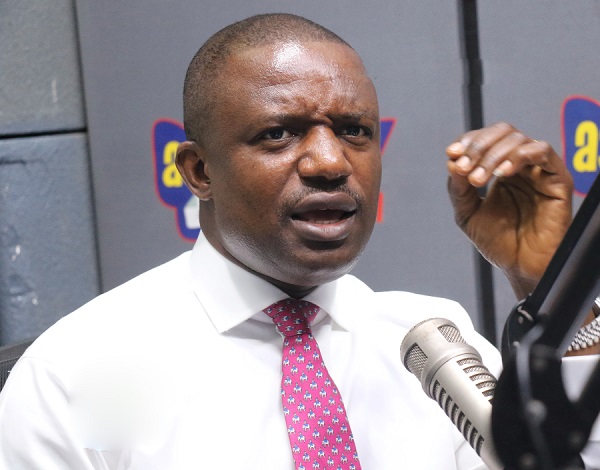 IMF bailout: Contributing to excess capacity in the energy sector is a figment of the government's imagination – John Jinapor
A senior member of Parliament's Energy Committee, John Jinapor challenged the Vice President's claim that the payment of GHC 17 billion for excess capacity in the energy sector has contributed to the economic difficulties of the country.
Dr Mahamudu Bawumia, during the launch of IT programs at the Accra Business School on Thursday, pointed out that paying for excess capacity in the energy sector and cleaning up the financial sector compelled the government to opt for a IMF program.
But John Jinapor in an interview on Featured StoryThursday, said, "Let me make it known that the so-called GHC 17 billion payment for excess capacity in the power sector is a figment of this government's imagination."
According to John Jinapor, the government did not pay the said sum, stressing that "it does not exist anywhere".
He referenced page 30 of the Public Interest and Accountability Committee's 2021 report to debunk the vice president's claim.
He cited the report which states that "although gas payments are to be made to the Petroleum Equity Fund, they have been made directly to gas suppliers and service providers such as WABCO and OTCP accounts."
John Jinapor asserted that "immediately they [NPP] took power, the apparatchiks and agents of this government went to form a company called Stratcon Energy. When Stratcon supplies the fuel, Finance Minister Ken Ofori-Atta decides to pay them directly because ECG is making 30% losses…and all those losses because they are unable to pay, the Ministry of Finance will pay for these losses.
This, he said, does not constitute excess capacity in the energy sector.
"The vice president might need to be educated on what constitutes excess capacity," he told Evans Mensah.
He challenged the Ministry of Finance and the Ministry of Energy to provide details of these payments to the public.
MP for Yapei Kusawgu further noted that the Minister of Energy asserted before the House that the "full payment to IPPs; that's the shortfall and anything else is around GHC 900 million.
John Jinapor argued that the only reason the country's economy is in trouble is "because of reckless borrowing, non-priority spending, and frivolous spending."