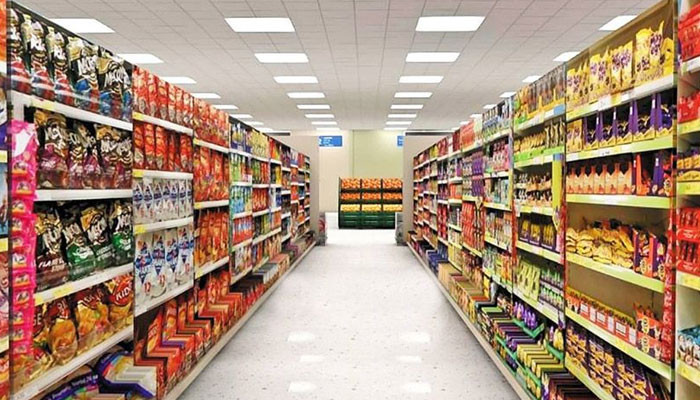 Decline in purchasing power in October 2021
ISLAMABAD: The Purchasing Power Index (PRI) continued its downward trajectory in Pakistan, reaching its lowest in October 2021, dropping from the benchmark of 85.6 in November 2020 to 79 in October 2021.
In January 2021, this PRI benchmark saw an improvement when it stood at 86.4, but in the months to come it continued to show declining trends until October 2021, when it hit the lowest at 79.
Year-on-year inflation reached 9.2% in October 2021, while month-on-month inflation stood at 1.9%, representing a significant increase in prices and a fall in purchasing power. at the lowest of the period. This inflationary pressure is due to a large gap between supply and demand and to the rise in energy prices induced by the surge in international oil prices.
However, Pakistan's prosperity index has maintained its upward trajectory and reached a record high of 142 in October 2021, following a decline in July 2021. This figure signals an improvement in economic prosperity following a slight increase in the production of the manufacturing sector, better access to credit for the private sector and trade of the country emanating from the increase in domestic demand.
Between November 2020 and October 2021, economic prosperity improved by 1.5%, according to the latest report from PRIME, Pakistan Prosperity Index. The overall improvement in the country's economic performance can be attributed to higher business activity due to growing domestic and international demand for goods and services, reduced supply chain distortions and a return to normal.
Trade volume increased by 538 billion rupees year-on-year and 3.8 billion rupees month-on-month due to increased domestic and international demand. In MoM trade growth, exports saw an increase of Rs 19 billion, while imports saw a decline of Rs 15 billion in October 2021.
The prevailing high levels of inflation are due to the increase in the gap between supply and demand resulting from monetary expansion achieved through commercial banks' investments in government securities, increased remittances, declining productivity and skyrocketing oil prices.
Economic prosperity as measured by Pakistan's Prosperity Index improved in October 2021 due to increased private sector borrowing, volume of trade and increased output of the manufacturing sector. In contrast, purchasing power continues to decline and reached its lowest level during the period under review. Inflation remains unchanged and seriously threatens economic prosperity. Supply-side issues associated with declining productivity and over-regulation should be addressed to allow innovation and efficiency to ease inflationary pressures.
The devaluation of the currency and rising international oil prices could contribute to the economic slowdown if not moderated, according to the report.
Large-scale production (LSM) posted a growth of 1.9% month-on-month and a decline of 1.2% year-on-year. The slowdown in manufacturing activities on an annual basis is due to a significant increase in energy and input prices, while the monthly increase is associated with growing demand.
The automotive industry maintains a leading position with growth of 1.2 percent, while the textile and food industries, with weight of 21 percent and 12 percent, posted growth of 0.1 percent and 0.4 percent, respectively.
Private sector borrowing from banks has followed an upward trajectory with an increase of 197 billion rupees year-on-year and 19 billion rupees month-on-month. Borrowing continues to increase despite a slight 25 basis point increase in the key rate and indications of a further increase in the coming months. However, borrowing is expected to slow after the recent policy rate hikes.
While the economic performance is encouraging, caution is in order given the current challenges. The growing current account deficit resulting from a significant increase in international commodity and energy prices and the resulting hike in the key rate would contribute to the country's economic slowdown. It is a major factor in the annual decline in production in the manufacturing sector.
Soaring world energy prices translate into domestic inflation thus reducing the purchasing power / real incomes of citizens and hampering economic activity. Instead of relying on administrative measures to control prices, it is imperative to tackle supply-side bottlenecks such as declining productivity and disrupted energy supply. to reduce inflation, especially food inflation, which is the main cause of the rise in headline inflation in the economy.
The overall economic outlook, as measured by the PPI, shows improvement and supports the government's growth targets. Supply-side shocks call for more liberal trade measures and the elimination of state intervention in the market. In addition, careful economic planning is needed to reduce the budget deficit.
The PRIME Institute publishes a monthly PPI report with a two-month lag due to the availability of data, which includes trade volume, private sector loans, purchasing power, and manufacturing production indices.